New Orleans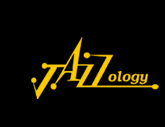 Jazzology
https://www.jazzology.com/index.php
It is our favorite CDs' editor. It offers old and recent music in the purest New Orleans style. There, you will find all of New Orleans's jazz on CD and vinyl. Ask for a discount!

Louisiana Music Factory
https://www.louisianamusicfactory.com
Old and recent vinyl records and CDs' store specialized in artists from New Orleans and Louisiana.
France

Cordes Express
https://www.cordesexpress.com/en/
This website is specialized in music accessories such as mediators and strings.

Youpi Swing is an association of dancers. Its goal is to develop swing dances such as Lindy Hop, Balboa or Charleston in Nantes. It references dance schools in and around Nantes and it organizes Swing dance lessons and balls.